As WWDC 2021 is finally all set to be a 5-day-long mega-show from June 7 to 11, a large number of iPhone owners have started to share their iOS 15 features wishlist. As you may have already guessed, I don't want to be left behind either. It's been a while since I have been secretly crafting my extensive iOS 15 features wishlist. And I think there couldn't be a better time to share a list of features that I would like to see in the next iteration of iOS. So, if you are curious to learn about the new features in iOS 15, along with its release date and compatible iPhone models, then jump right in.
iOS 15 Features, Release Date & Compatible iPhones
[wpsm_stickypanel][contents h4][/wpsm_stickypanel]
Even though Apple has managed to keep iOS 15 features under the wraps, some of the most anticipated features seem to be all geared up to arrive. As for the quirks that have continued to be the pain points for ages, Apple will likely sort them out one at a time.
This wishlist consists of features that you are likely to see in iOS 15, along with some much-awaited demands from iPhone owners. So, without further ado, let's check out the features, release date, and compatible iPhone models for iOS 15.Table Of Contents 
iOS 15 Release Date
Apple will organize its annual developer conference, WWDC 2021, in June later this year. The company will unveil iOS 15 at the event, detailing most of its new features on stage. The iOS 15 developer beta will be released on the same day to give us a taste of what to expect from the company's next mobile OS.
The developer beta will soon be followed by a public beta release, giving all iPhone users a chance to test out the new features in iOS 15. Apple usually releases the stable iOS update in September, alongside new hardware. So, that is when the iOS 15 update will roll out to all iPhone users.
iOS 15 Compatible iPhones
I'm sure many of you would be wondering whether or not your iPhone will support iOS 15. So, here's a list of iPhone models that will get the iOS 15 update:
iPhone 7/7 Plus (A10 Processor, 2016)
iPhone 8/8 Plus and iPhone X (A11 Processor, 2017)
iPhone Xs, iPhone Xs Max, and iPhone XR (A12 Processor, 2018)
iPhone 11, iPhone 11 Pro, and iPhone 11 Pro Max (A13 Processor, 2019)
iPhone SE 2 (A13 Processor, 2020)
iPhone 12, iPhone 12 mini, iPhone 12 Pro, and iPhone 12 Pro Max (A14 Processor, 2020)
iPhone 13 Series (A15 Processor, 2021)
Unlike iOS 14 that could run on all the devices, including iPhone 6s and the first-gen iPhone SE that iOS 13 supported, iOS 15 will support only iPhone 7 Series or later. That means iOS 15 will end support for the A9 processor that came with the iPhone 6s.
iOS 15 Features Wishlist: Top Requested Features
[wpsm_toplist]
1. Expanded Choice of Default Apps
After a long wait, Apple has finally allowed users to choose their default email, browser, and music app via iOS 14 updates. While it is a welcome move, it is far from complete. It would be better if the tech giant expands the list to include other categories of apps like calendar and messaging.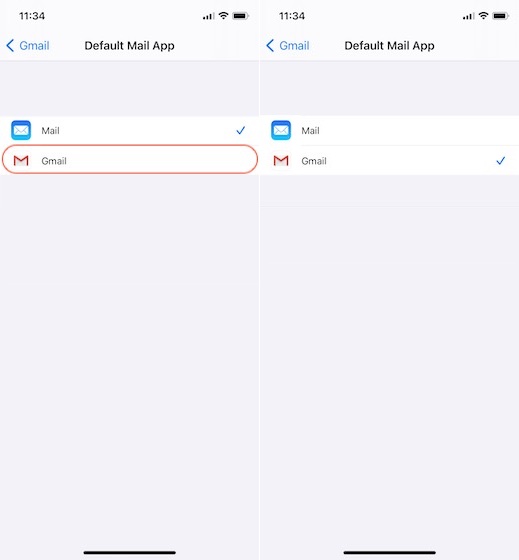 Though I have always loved using iMessage, its restriction to be used only within the Apple ecosystem has forced me to look beyond. And I guess I'm not alone who feels this way. Thus, it would be apt to allow users to set secure messaging apps like Signal and Telegram, which boast robust security and privacy features, as default messaging apps.
2. Native Sleep Timer for Apple Music
While there is no denying the fact that Apple Music is feature-rich, the lack of a native sleep timer is hard to explain. As most music lovers like to listen to relaxing songs or white noise before hitting the bed, the absence of an integrated sleep timer in Apple Music is beyond anyone's guess.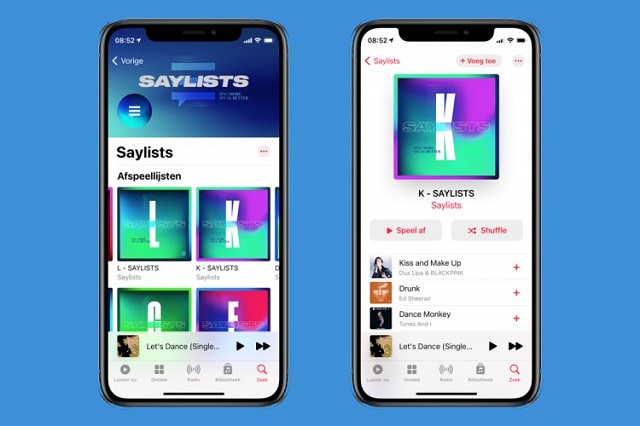 Though iOS does offer a way to set a sleep timer in Apple Music via the stock Clock app, which we explained in our linked guide, the process is not intuitive. So, I would like to see Apple integrate a native sleep timer into the Music app in iOS 15.
3. Set Any Song As iPhone Ringtone with Ease
If you can download any song on your iPhone for offline listening, why can't you set it as your iPhone ringtone after a bit of fine-tuning? Unlike Android, iOS still doesn't offer a simple way to set your favorite song as a ringtone. While there are some workarounds, the tedious process seems to turn off most users.
So, for the sake of a seamless experience, wouldn't it be great if iOS 15 simplifies the process of choosing any song as your ringtone? It would be a welcome addition that could bring smiles to many users' faces. Apple could bake this functionality into the Settings -> Sounds & Haptics -> Ringtones section for a quick setup. It's not that hard, Apple!
4. Disappearing iMessages/ Auto-Delete Messages
Some messages do not need to stick around forever, especially private messages or light-hearted conversations. The ability to set messages to auto-delete after a defined duration not only offers more security and privacy in iOS 15 but helps keep your iMessage inbox uncluttered as well.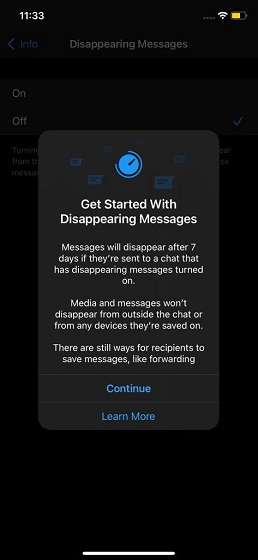 I love the disappearing messages feature as it offers me the flexibility to wipe out personal messages automatically at the preferred time. Besides, it will also allow me to keep other messaging apps like WhatsApp and Signal clutter-free. As most messaging apps have got the disappearing messages feature, it would be cool if iMessage gets it sooner than later.
5. Delete Accidentally Sent iMessages
Let's face it! Many of us have been in an embarrassing situation where we accidentally sent a message to someone and cursed ourselves for the mistake. Well, it has happened to me quite a few times. Thankfully, it no longer bothers me as most popular messaging apps now offer the ability to undo accidentally sent messages.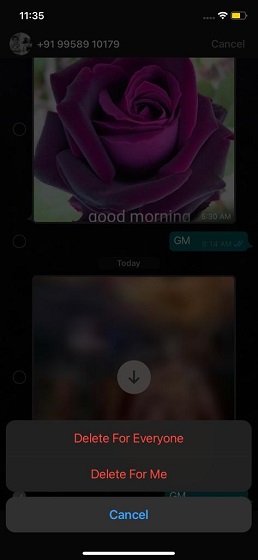 Given how important this feature is, it would be nice if Apple adds the ability to delete accidentally sent messages to iMessage on iOS 15 and iPadOS 15. Then if you ever happen to send a message mistakenly to anyone, you can recall it to ward off the embarrassment.
6. Chat Wallpapers for iMessage
Customizing the wallpaper of personal chats is something I have always appreciated. With a solid library of beautifully designed wallpapers (in line with WhatsApp's offerings) at your disposal, it feels great to have different chat wallpapers for contacts and groups. Even if you aren't into customization, you would appreciate this feature in iMessage on iOS 15.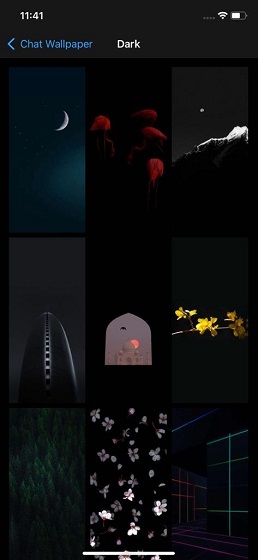 7. Better Control over Photo Widgets
Useful iPhone widgets, like the Photo one, have been one of my top picks right from day one. I find its ability to automatically show some of the memorable photos on the home screen fascinating. However, there is one thing that I don't like about this feature. It is the lack of better control over which photos to show. If you have tried the stock photo widget, I'm sure you may have noticed it as well. It is something Apple should fix in iOS 
8. Continue to Use Apps Even When Siri is Active
One of the highlights of iOS 14 is the intuitive and compact Siri UI. Unlike before, Siri no longer takes over the entire screen (you can still make Siri go fullscreen if you wish), a welcome move from a user-experience perspective. However, you still can't interact with apps when Siri is active, which is a disappointment.
At times, I feel the need to continue to use apps even when Siri is active, especially when taking notes or browsing the Internet. While it might not be a big deal for many, I think fixing this little quirk would be a long way to make Siri more efficient.
9. Change App Icons on Home Screen
Despite all the talk of full-on home screen customization, changing app icons in iOS 14 remains a pain point. Of course, you can get it done using the native Shortcuts app by following a tedious workaround and third-party apps. But it's not something that I, or for that matter, most iPhone users look for.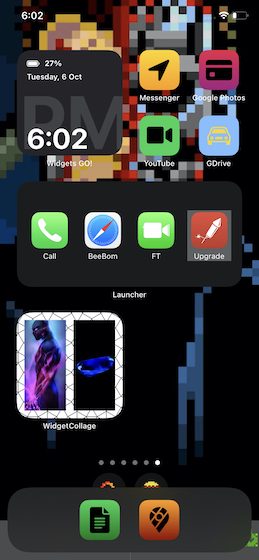 Instead, I would be glad to have a native option built right into the Settings app to change app icons to my heart's liking. It would also be amazing if third-party apps come with a handful of app icons and allow users to choose them from the Settings app itself.
10. Change Wallpapers Automatically
No matter how eye-catching a wallpaper is, it tends to appear dull after a day or two. And that's when we wish to have the ability to change the wallpaper quickly without having to dig into the Settings app. On that note, wouldn't it be super cool if Apple added a native option to change home screen/lock screen wallpapers automatically? From what I can tell, many of us would like to see that feature in iOS 15.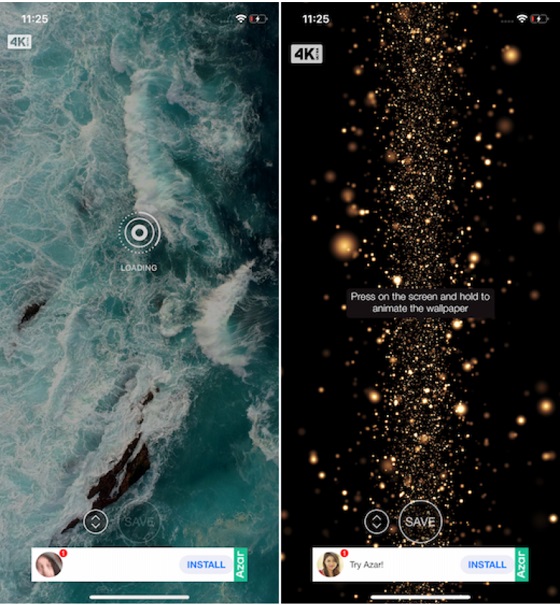 11. Customize App Library
Do not get me wrong! The app Library in iOS 14 is probably my most favorite feature, thanks to its ability to keep apps organized. Though I don't have any complaints about how it functions, I would be glad to have some control over it in iOS 15. App Library hardly offers any customization in terms of tweaking the app folders or changing their names. So, we have no option but to go with how Apple categorizes the apps.
12. Ability to Leave Blank Space on Home Screen
The times when I want to perfectly customize the home screen, the one roadblock that comes my way or tends to restrict my creativity is the lack of ability to leave out blank space on the home screen. Yeah, I'm talking about the same trick that Android offers.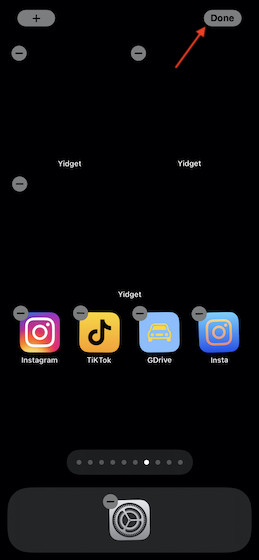 Though there are invisible widgets to create blank space, they don't offer the ideal solution. Considering iOS 14 has already opened the gate for customization, adding this neat little customization feature in iOS 15 may not be a big ask for Apple.
13. Delete Multiple Duplicate Contacts at Once
Contacts app for iPhone hasn't seen much improvement for a long time. Possibly the biggest shortcoming of the iOS contacts app is the absence of the option to delete useless contacts in bulk on iPhone.
Deleting duplicate contacts one by one is a tedious process, which not many of us like to deal with. As a result, the address book doesn't take long to get cluttered with redundant contacts. So, it's high time Apple introduces a bulk contacts deletion feature in iOS 15.
14.Find and Merge All Duplicate Contacts at Once
Another Contacts app feature that is long due is the option to find and merge all duplicate contacts. While there is no dearth of powerful contact managers in the App Store that can get the job done smartly, many of these apps are paid. And the ones that are available for free don't work quite efficiently. And this is what creates the need to make the Contacts app more capable in iOS 15.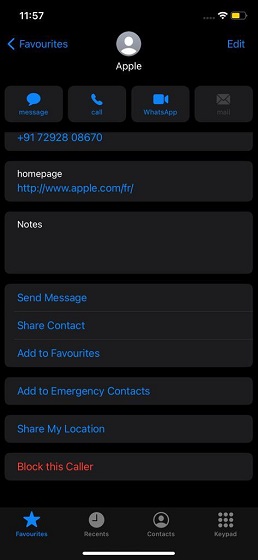 Until then, you can rely on this nifty workaround to delete duplicate contacts on your iPhone, iPad, and Mac computer.
15. Restore iCloud Backup without Erasing Your iPhone
Oh-no! Hasn't it been on your radar as well for years? Times when my iPhone runs into complex issues, I'm forced to restore the device to get it working again. To restore the iCloud backup, iOS requires you to first erase your backup. If you don't want to go through this method, you will need to look for your Mac/PC -> Connect your device and then follow the instruction to restore your iPhone.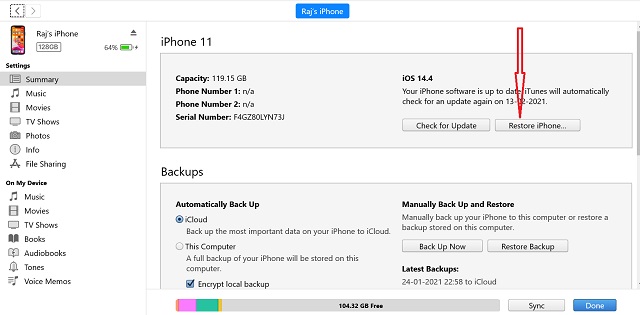 I have never been able to cope with this lengthy workaround. At times, the restoring process never seems to come to an end, more so when you have to restore an ample amount of data. Besides, it would also be great if Apple offers the flexibility to choose the specific data that you want to restore, just like Android.
Which iOS 15 Feature Are You Most Excited About?
There you go! So, that's my iOS 15 features wishlist. Hopefully, you have found my collection up to the mark. Now that you have known my top iOS 15 picks, it's time for you to let me know the features you would like to see in the next iteration of iOS. As WWDC is just a couple of months away, stay tuned to learn more about all the iOS 15 and watchOS 8 features that are likely to arrive in the next version of iOS