With the release of iOS 14.5, Apple has added a long-awaited feature to Apple Maps that allows you to report accidents and speed checks along your route. It is similar to the reporting feature that's available in Google Maps. In the wake of fast-increasing traffic accidents across the world, it is paramount to adhere to road safety and driving rules. With a well-timed warning about an incident or hazard on your route, it becomes a bit easier to tackle the challenge or change the route right away. So read along to learn how you can report traffic accidents, hazards, and speed checks in Apple Maps on your iPhone running iOS 14.5.
Report Traffic Accidents, Hazards, and Speed Checks in Apple Maps on iPhone
There are multiple ways to report an incident in Apple Maps. Besides, the report feature is also available through CarPlay to let you report a hazard with ease when you are driving. Do note that the incident reports that you see might vary based on your location. For instance, in Mainland China, Apple Maps may show you an option to report Road Work instead of the Speed Check option.
Bear in mind that incident reporting is currently available only in the US and China. Apple will roll out this feature to other countries in the future.
How to Report an Incident in Apple Maps Using Siri
Reporting an incident in Apple Maps using Siri is quite simple. All you need to do is say something like "Hey Siri, report an accident" or "Hey Siri, there's something in the road."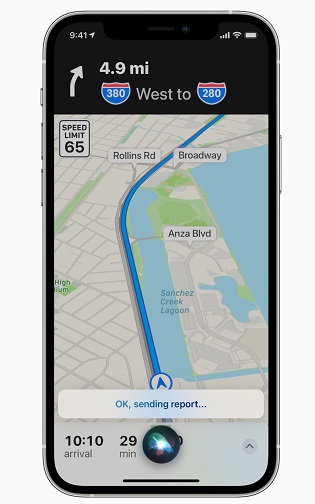 If you are connected to CarPlay, you will get the option to tap on the 'Report' icon on the CarPlay display.
How to Report an Accident or Speed Check in Apple Maps App while Navigating
1. Assuming you are navigating to a location and using turn-by-turn directions in Apple Maps. Tap on the 'Report' option from the pull-up menu at the bottom.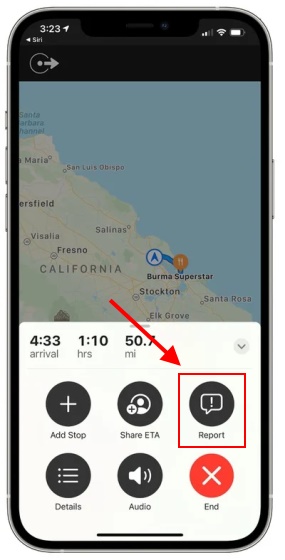 2. After that, tap on Accident, Hazard, Speed Check, or Road Work to report the incident and make other commuters aware of it.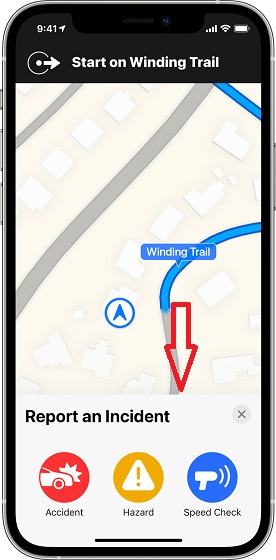 How to Report Incident from Apple Maps Main Screen
Launch Apple Maps on your iPhone.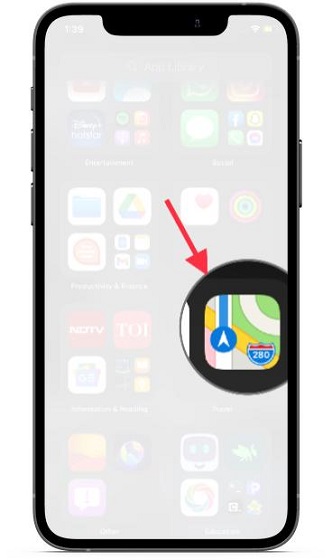 2. Now, tap on the tiny 'info' button at the top right corner of the screen.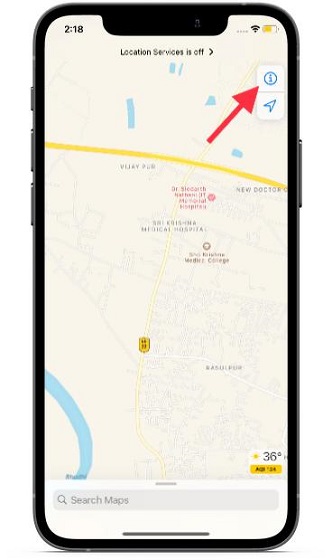 3. Next, select the Report an issue option. After that, choose Accident, Hazard, Speed Check, or Road Work.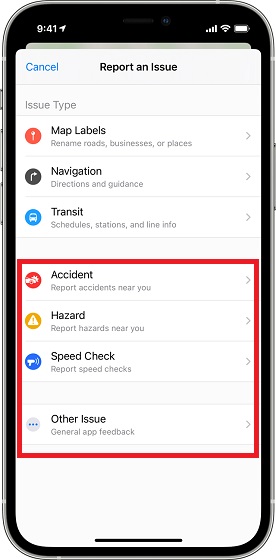 Use Incident Reporting in Apple Maps on iPhone
Incident reporting feature has existed in popular navigation apps such as Waze (Free) and Google Maps for a long time. Knowing how essential it is to stay informed about hazards and speed checks while driving, it is good that Apple Maps has taken a cue from its arch-rivals.
Apart from this neat addition, iOS 14.5 comes with a handful of all-new features, including new Siri voices, the option to change default music apps, and the ability to unlock iPhone with the Apple Watch when you are wearing a mask. Which one of these new features has pleased you the most? Do share your thoughts in the comments section below.