How to Set Google Chrome as the Default Browser in iOS 14
With IOS 14, Apple finally opened up its binding to allow users to choose their own default web browser and email client Okay, Google has finally given an update to Chrome that allows you to set it as the default browser in your iPhone. So, here we have tried to explain how to set Google Chrome as your iPhone's default web browser.
Note: Make sure you have updated Chrome to version 85.0.4183.109 from the App Store
On your iPhone, launch the Settings app. Scroll down and tap on 'Chrome' from the list of apps that shows up in the lower section of Settings.
Setting -> App setting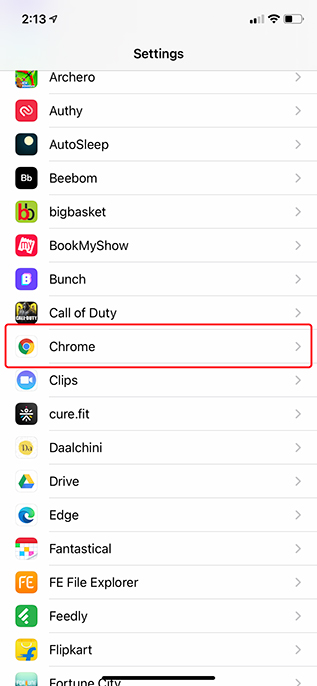 You will see a new 'Default Browser App' option. This will probably read 'Safari' right now. Just tap on it. Here, select 'Chrome'.
So in this way you can set Google Chrome as the default browser on your Iphone. From now on, whenever you tap on a link to open it in the browser, your iPhone will launch Chrome instead of Safari. Obviously, if you do not want to use Google Chrome in your Iphone, then you can choose Safari back.
However I am still waiting for Gmail to get the option to be set as the default email client. As of this article, the latest version of the Gmail iOS app does not have this feature. However, now that it has arrived on Chrome, it is expected that Google will soon bring this feature to Gmail as well. How did you like this article, let us know by commenting.